Who and What is Sonrise?
Sonrise is a multi-faceted service organization based in Lebanon, PA. Income tax preparation, payroll processing, and notary services are the three cornerstones. Sonrise is and always will be a family-owned business.
For a complete description of the services available from Sonrise, please browse through the various pages of our website. One of the distinguishing features of our business is Ken's expertise in church and clergy tax matters, while another is Matt's extensive knowledge of IRS tax resolution solutions. Be sure to visit the SERVICES page and read about these special aspect of our businesses. Our clergy clients are spread around the globe and our representation clients span the northeastern US. No matter where you are, we're ready and able to serve you from Lebanon & Myerstown Pennsylvania.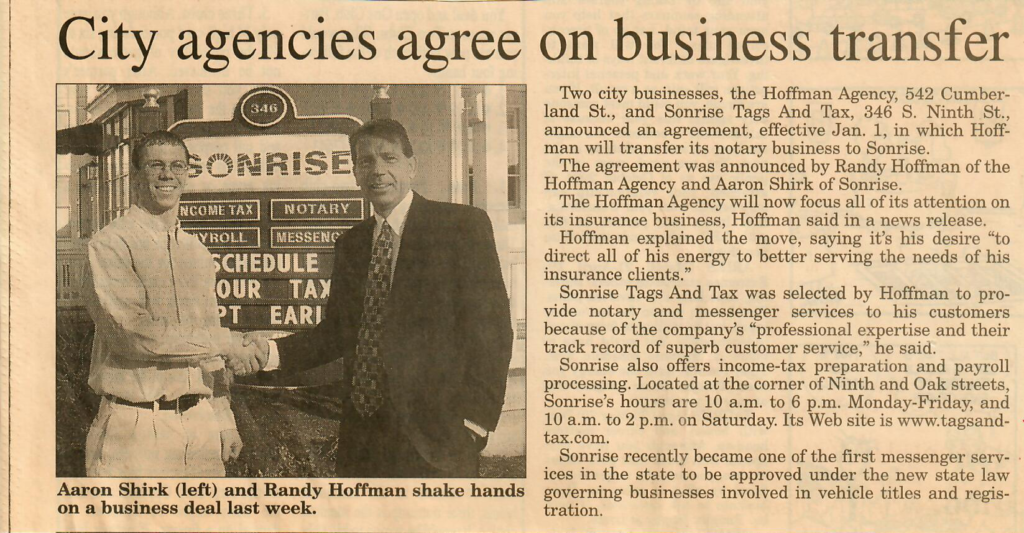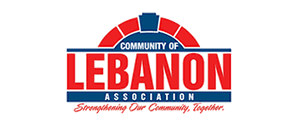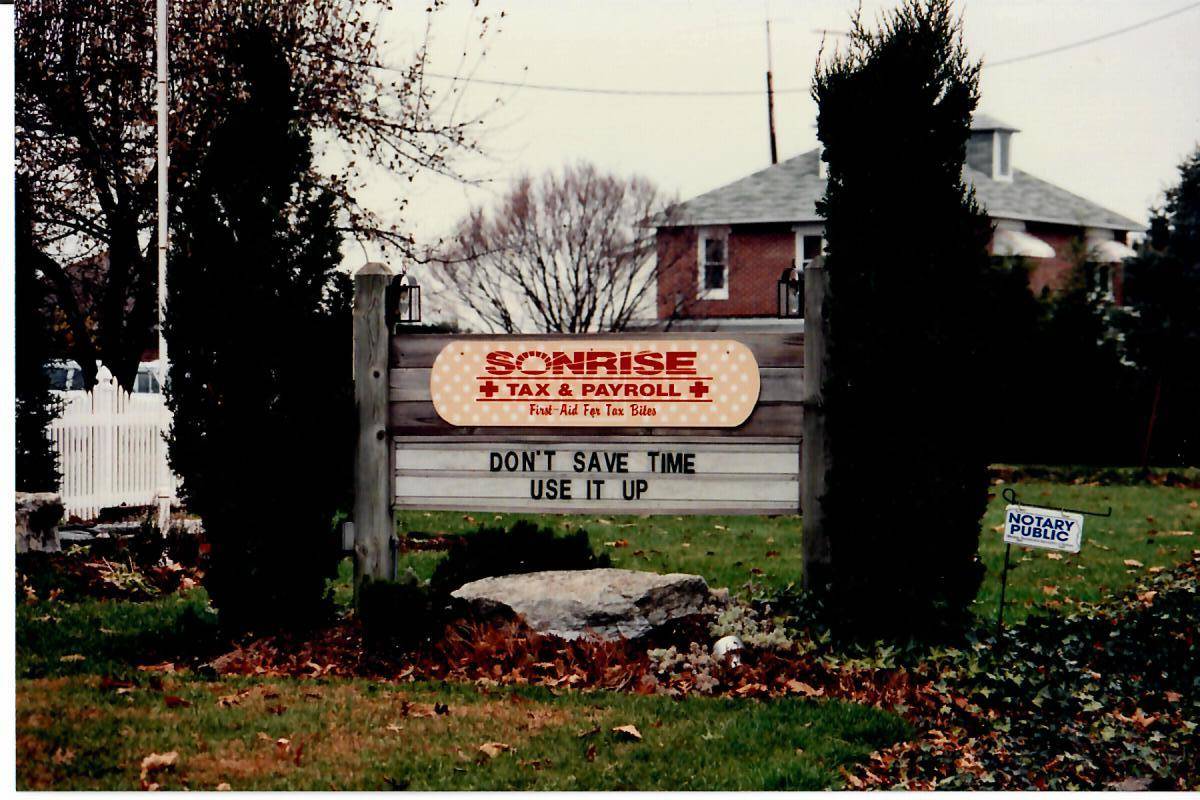 PHILOSOPHY
The entire staff at Sonrise is dedicated to providing person-to-person service for each and every client & customer. We place our emphasis on developing and strengthening personal relationships by pairing each client with an individual member of the Sonrise team.
Our mission is to brighten your day through our friendliness, our integrity, our professional expertise and our genuine interest in meeting your needs, resolving your problems, and earning your personal friendship.
Our goal is to provide you with such delightful service that you will become a lifelong client and a personal friend.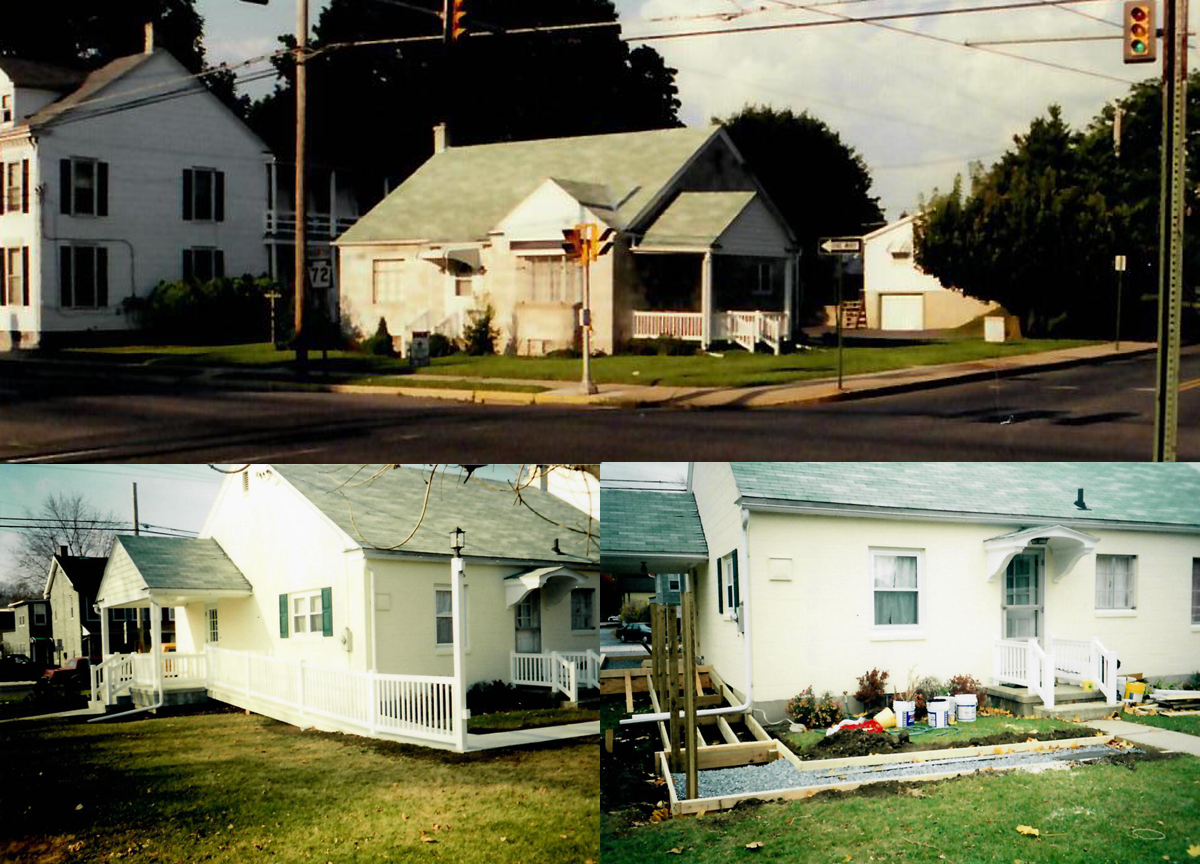 BACKGROUND
Sonrise had its formal beginning back in 1973, when Ken first began to prepare income tax returns for a few friends and co-workers at his home in the quaint Lebanon County hamlet of Mt. Zion. That "moonlighting" continued until 1988, the year Ken began devoting his full attention to the growing enterprise. Payroll and financial planning services were added to the menu in 1988, with notary services following close behind. With the business showing steady growth through the 1990s, Ken's son Aaron began to assume various responsibilities with the firm. After his high school graduation in 1997, Aaron became a full-time employee and in 2000 joined his parents as an owner of the firm. A second office, located in the City of Lebanon and managed by Aaron, opened in January 2001.
Adding our Lebanon City office enabled the Shirks to greatly expand their range of notary-related services and gave the well-established firm some fresh exposure in the business center of the Lebanon Valley. Aiming for recognition as the premier service of its kind in the area, each member of the Sonrise team is carefully chosen and trained to carry on the tradition of friendly service in a warm, inviting atmosphere. Due to continued growth at the Ninth Street location, a major expansion took place in 2007 which nearly doubled the size of the facility. The additional space allowed the notary portion of the business to have its own quarters.
In January 2017, our double-duty Myerstown location opened to create more opportunities to serve the community; December 2017 included welcoming our Lebanon tax office on Cumberland Street for even more tax help. In 2023 a new chapter was written when Sonrise was reinvigorated through an affiliation with the "Tax Guys" Matt Behney & Derek Shanaman. Joining forces with these two gentleman & Compass Tax allows Sonrise to assist clients in all aspects of IRS tax matters & compliance. Matt & Derek bring an unparalleled energy and expertise in IRS tax representation and resolution to the table, which allows Sonrise Tax to be more encompassing & unmatched locally to be your complete IRS solution!